App for mobile phones
luckycloud for your mobile device
You can easily use luckycloud on your mobile device (smartphone/tablet) to access your data from anywhere. To do this, install the Seafile app from the App or Play Store. You can find this app for your operating system here:
How do I integrate my luckycloud account into the app?
After you have successfully installed the app, add your luckycloud account.
go to "add account"
Choose "other Seafile-Server".
Now log in with your luckycloud credentials:
| Options | Input |
| --- | --- |
| Server (Home / Team): | https://sync.luckycloud.de |
| Server (pro Business): | https://storage.luckycloud.de |
| Username: | your full email adress |
| Password: | your luckycloud password |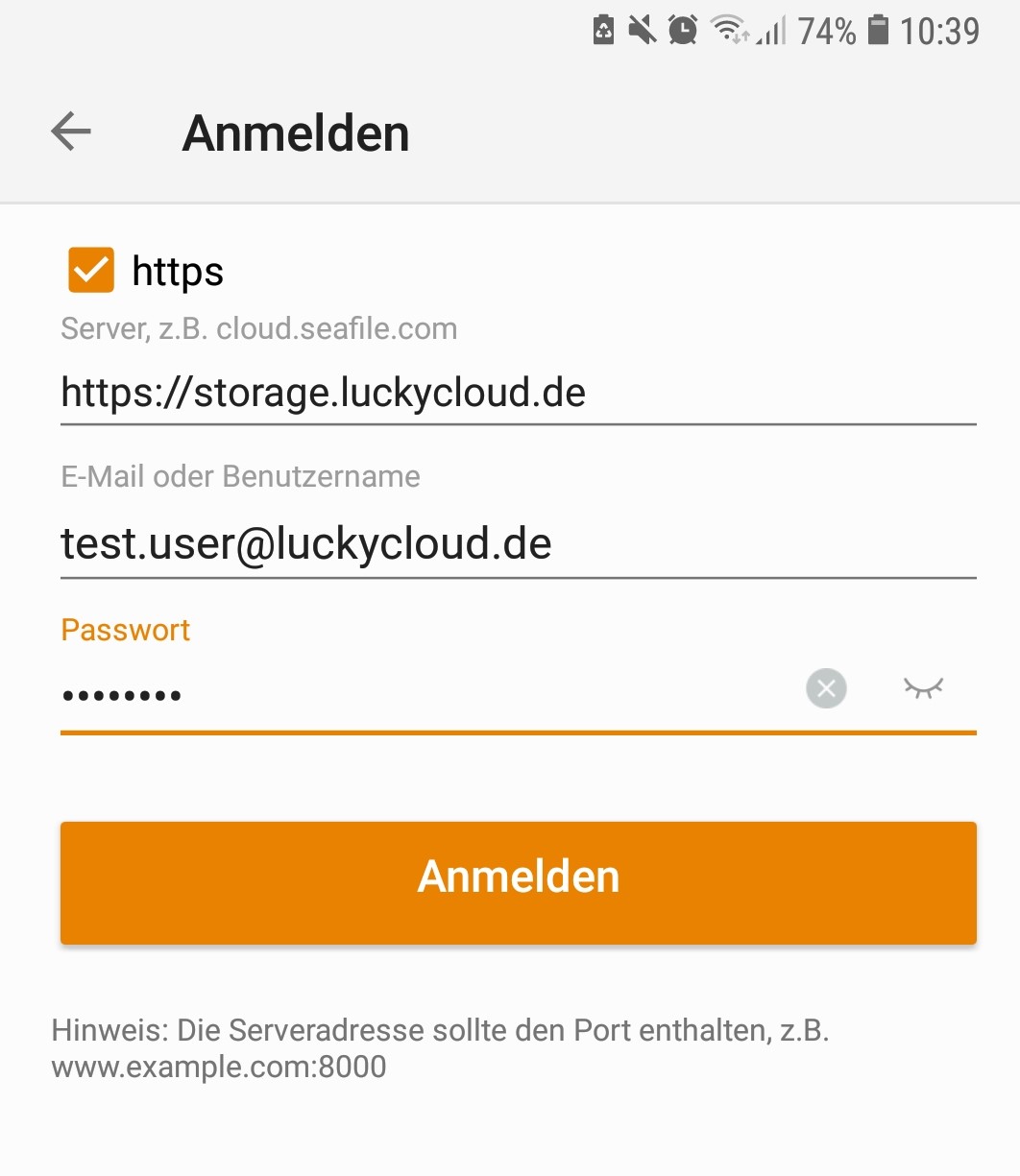 5. after successful login you will see your luckycloud libraries.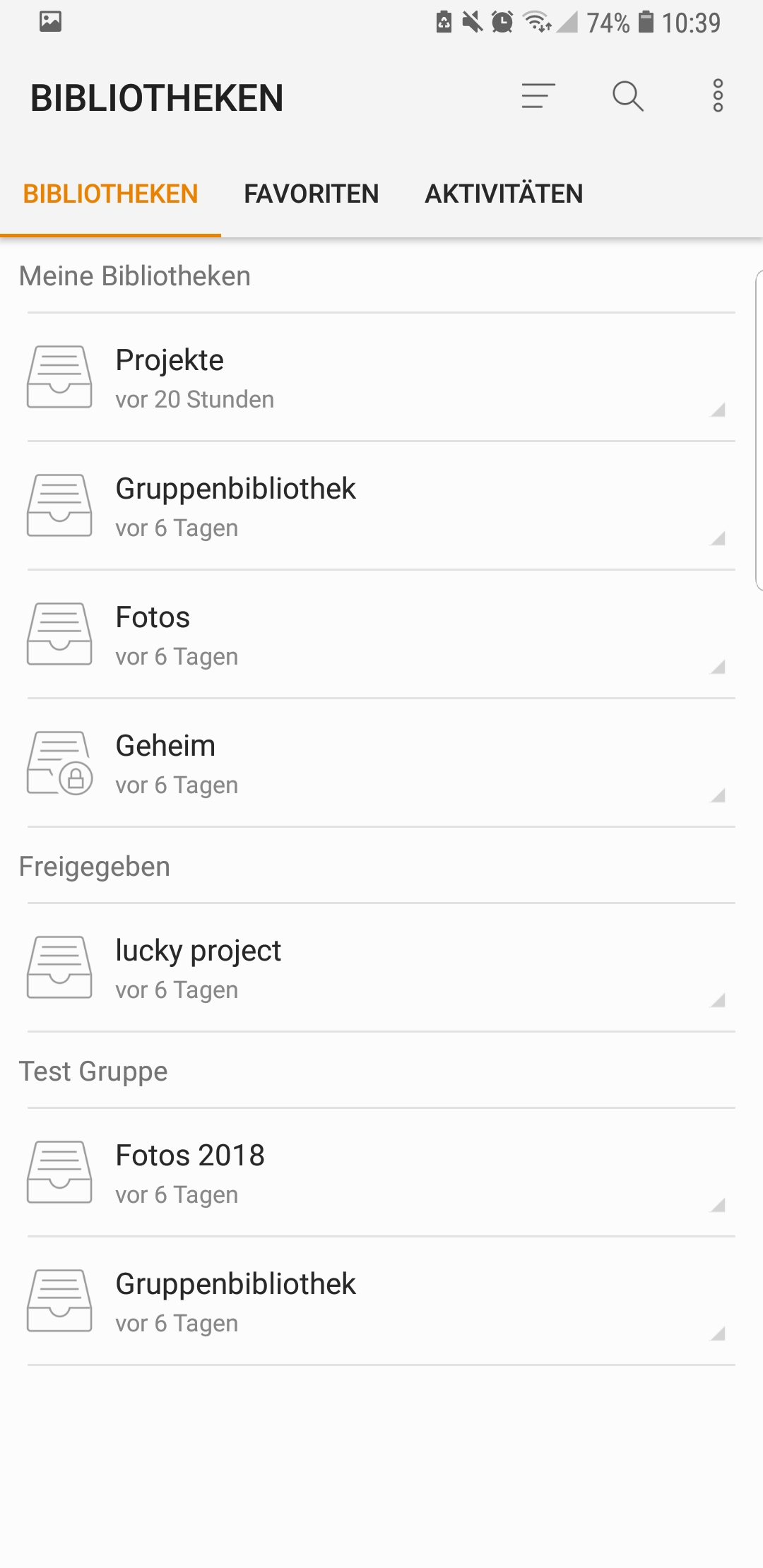 How do I upload data via the app?
1. To upload data via the Seafile app, go to the appropriate library.
2. Select the three dots in the upper right corner of your library.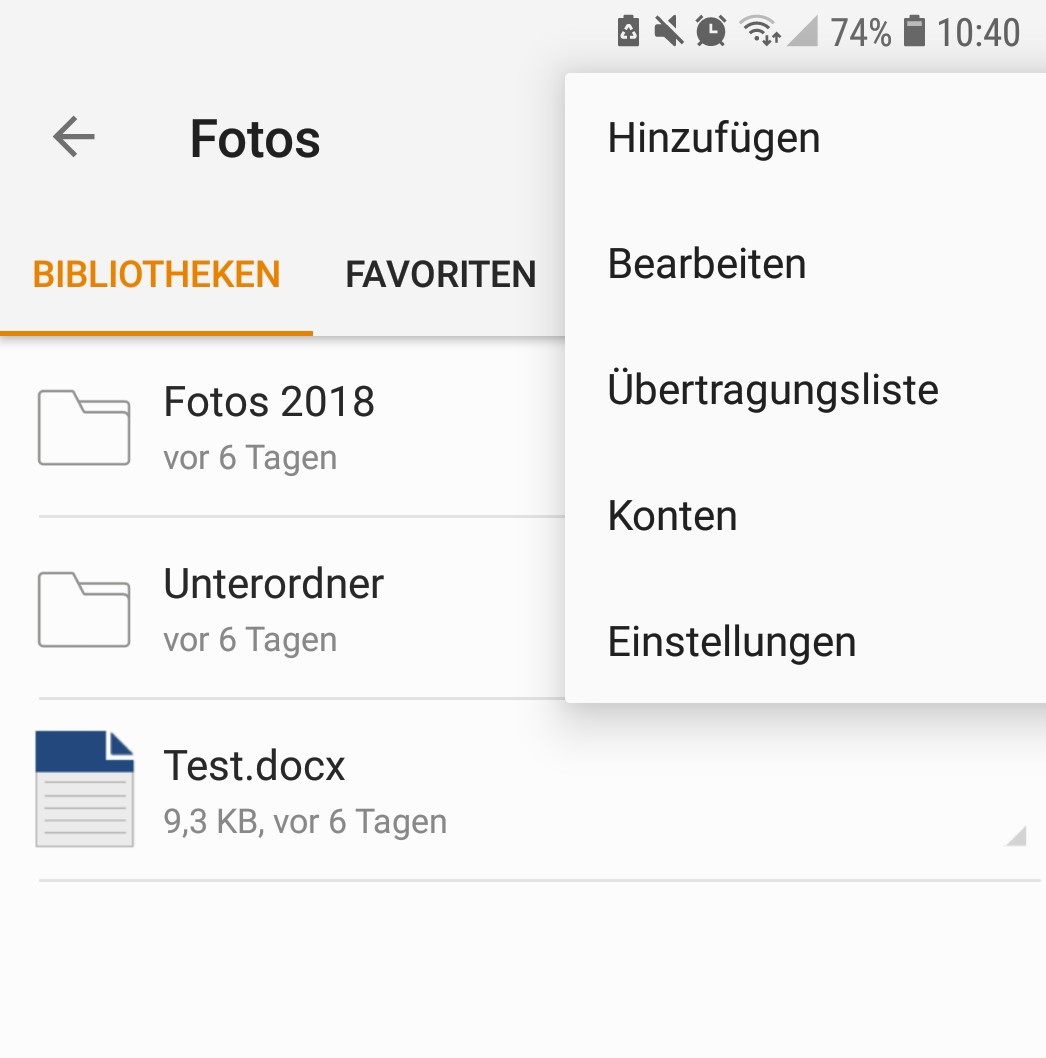 3. where you can create new files or upload data from your mobile device to luckycloud.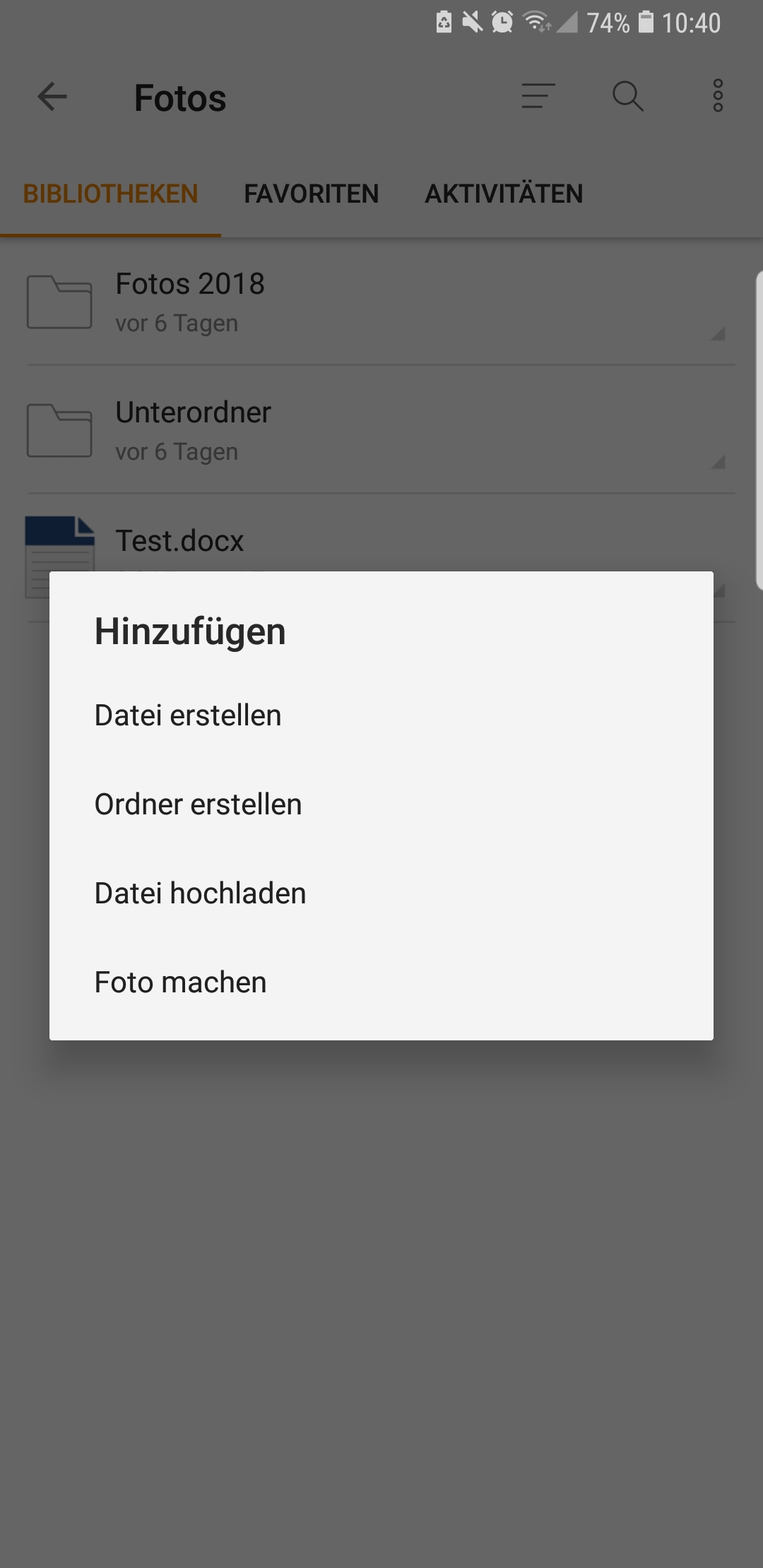 How do I edit Office files?
If you want to edit Office documents on your mobile device, this is NOT possible with the MS Office apps (Word, Excel, Powerpoint) . The documents can only be opened read-only. For mobile document processing, please use other app solutions (e.g. OfficeSuite).
How do I create a share link via the app?
To share data from the luckycloud with others, go to the small triangle of the respective library, folder or file.
select "Share".
here you can create a download link and optionally password it.
Copy the link or send it directly with one of the listed applications.
How can I protect the app from unauthorized access?
There are two ways to additionally protect your app:
on iOS devices under Settings > Account > Touch-ID
on Android devices under Settings > Account > Movement Lock
1 . Open the Seafile app and click on the account that you want to add a touch ID or motion lock to.
click on the three dots in the upper corner.
select Settings.
Here you can activate the motion lock or Touch ID by tapping the slider once.